Airport Ferries Queue Management System is an essential tool for airport operators to manage passenger flow. By determining waiting times in waiting areas, it helps airports optimize their operations and helps passengers set realistic expectations. The system provides the industrial-grade process with integrated crisis management, stability monitoring and security assurance.
Usage: Queue management module
Accuracy: 95% and above
Reports: Live Dashboard, Weekly and Daily
---
Key solutions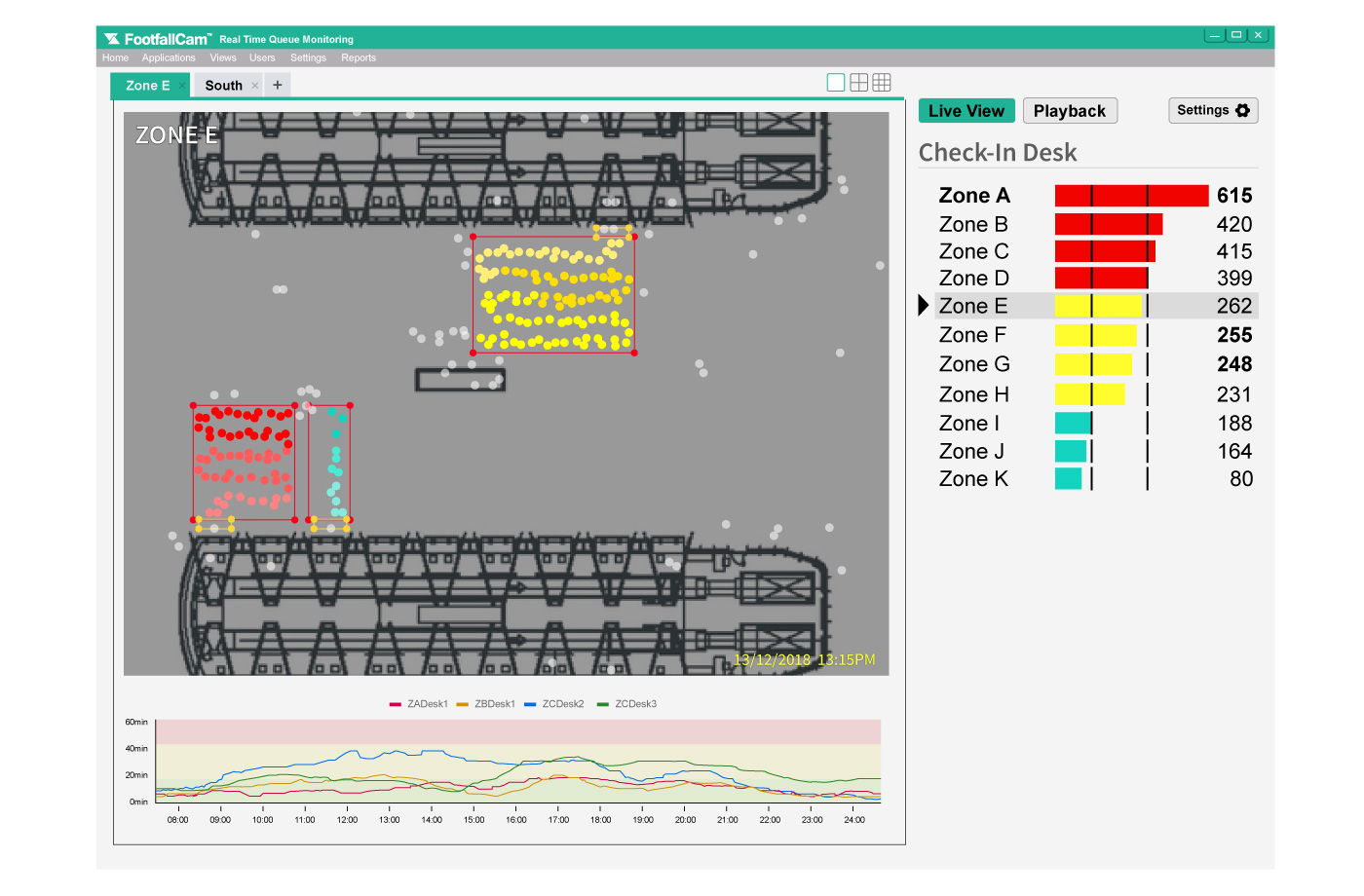 Real-time passenger queue monitoring
The Airport or Ferry Ship or Train operator would be able to monitor the queue length of all areas in real time and could allocate resources to address the area with excessive waiting times.
---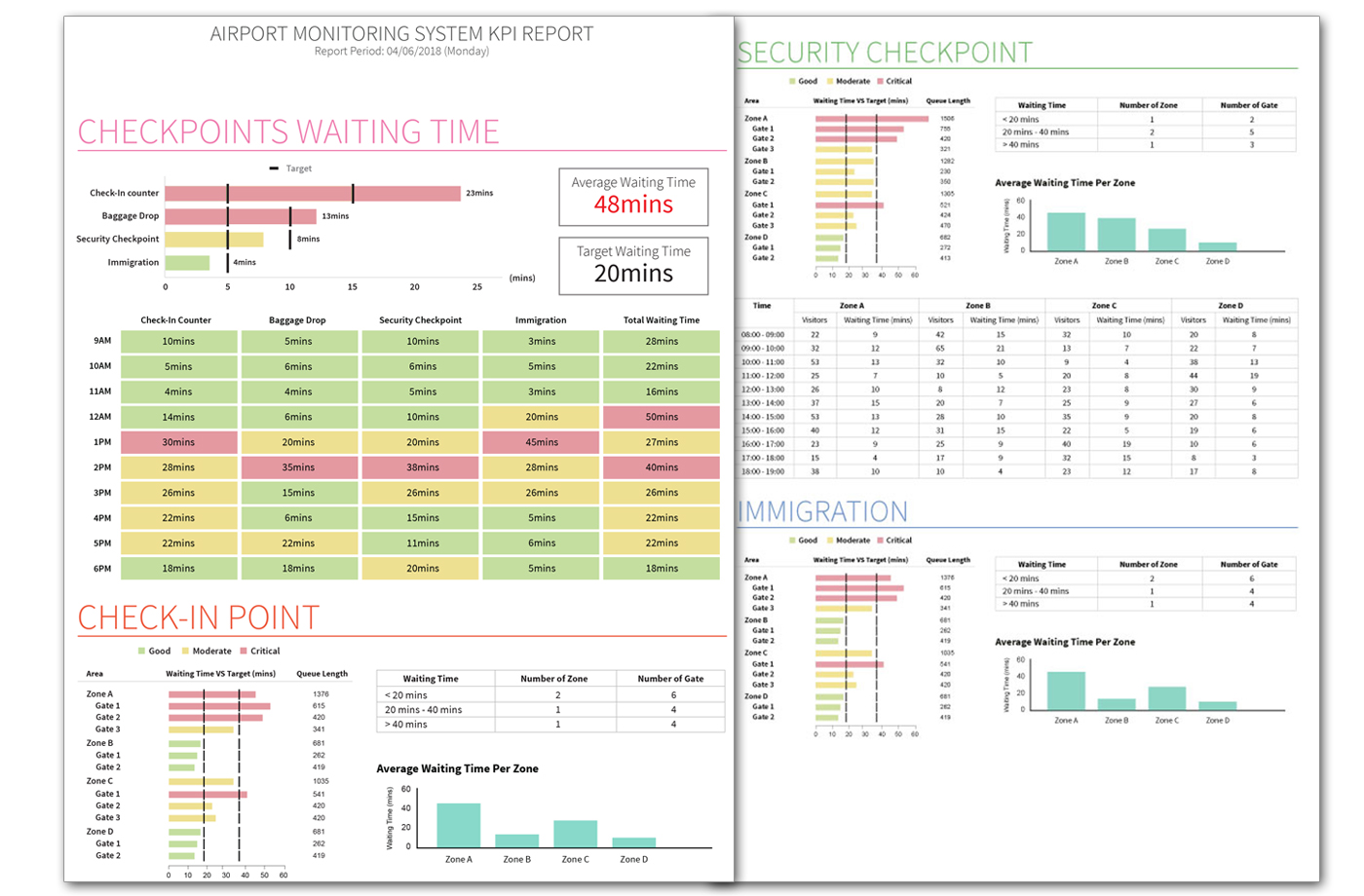 Passenger flow KPI.
Top management can quantify passenger satisfaction based on waiting time in the check-in hall, security checkpoint, collection counter and baggage collection. It enabled management to identify the weakest link and set a clear goal for the operations team.
---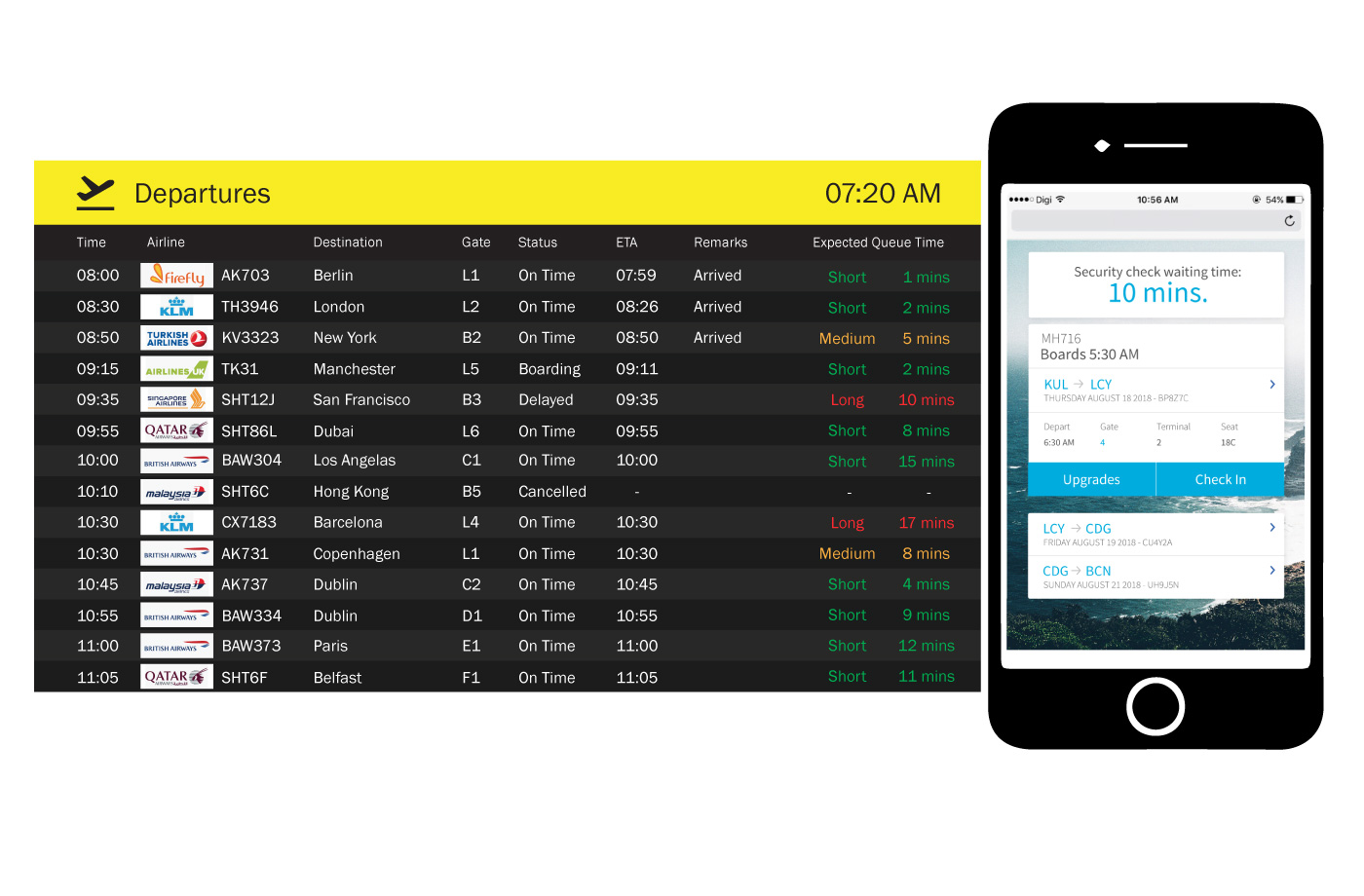 Wait time information dashboard
Queue length and wait time information can be exported to the flight information dashboard or mobile app. Help passengers plan their trip and increase their satisfaction.
---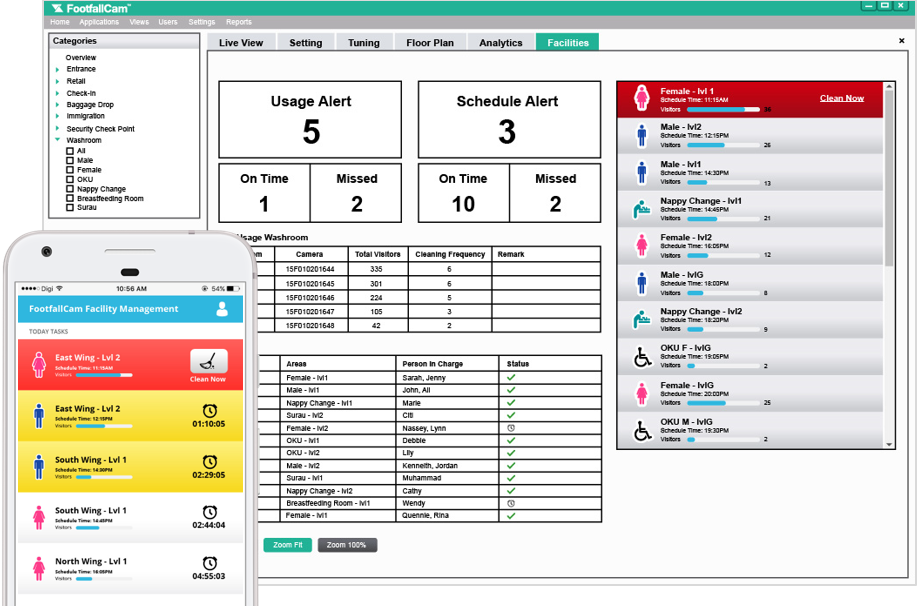 Facility management
Provide consistent quality of service and make cost saving decisions by measuring facility usage. By creating facility-utilization-based staffing schedules to reduce workload in non-maintenance areas, airport operators can optimize operations efficiency.
---
---